At Icon Modern, we love working with creative, like-minded makers; those that embrace the unknown and push the boundaries of what's possible in commercial design.

This month, in honor of International Women's Day and Women's History Month, we sat down with 3 amazingly talented women who are shaking things up in the commercial design industry. We asked them some quick Q's about trends, how they got started, advice for other women and even their go-to Spotify song.

Read on and explore some of their work!

Crystal hodges: Allkinds studio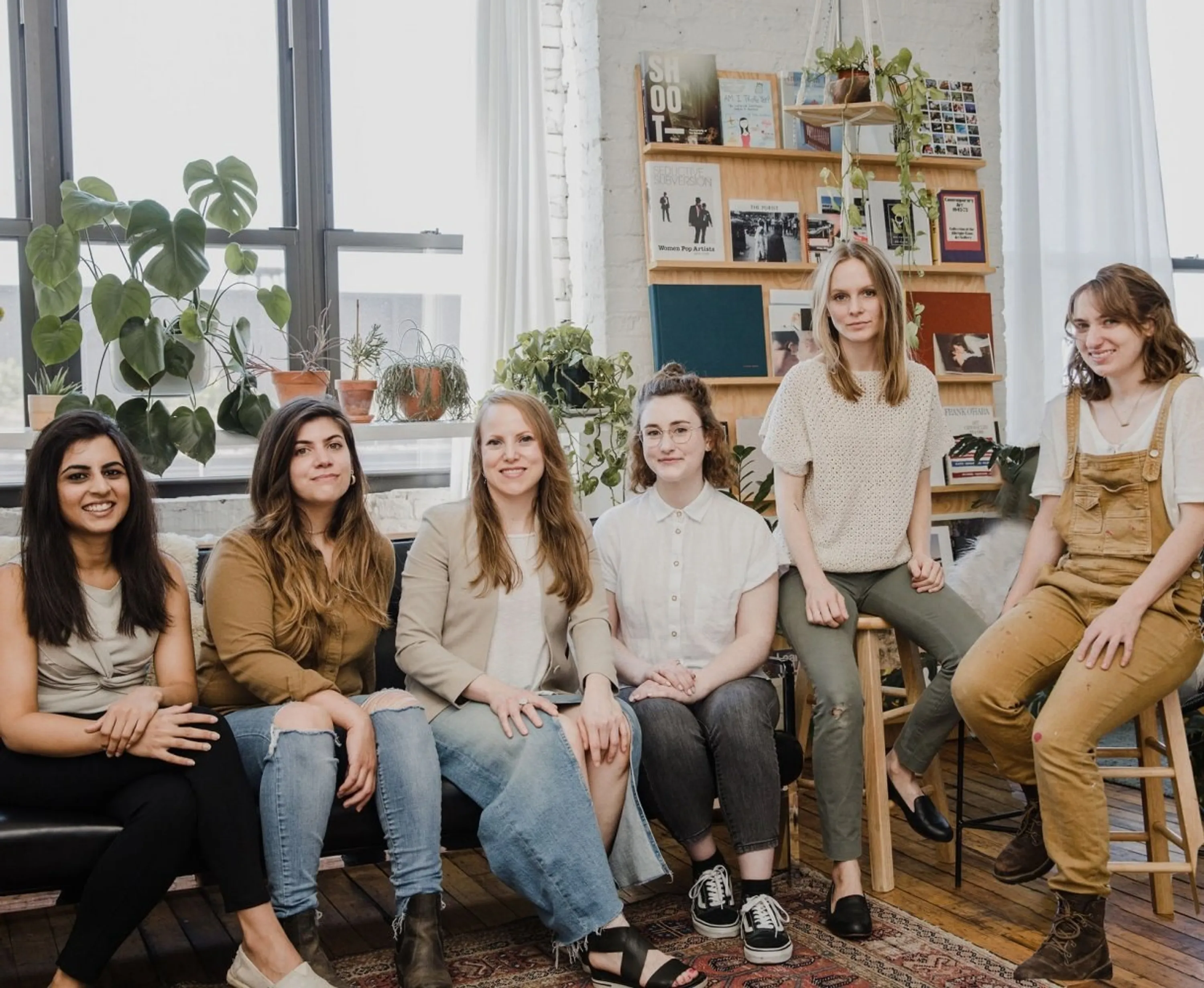 We have admired AllKinds' work for many years and were so excited when Crystal agreed to be a part of this article. As a multidisciplinary design and fabrication studio, AllKinds creates the most stunning and compelling art installations for commercial and public spaces. Not only does each creative installation tell a unique story, they are always trying to use materials that were once meant for landfill. An approach that we are 100% behind and can relate to!
What inspired you to start your own business?
When I envisioned AllKinds, I realized my 'Why' was creating opportunities for others and celebrating their unique and valuable contributions to the world. So at AllKinds, our reason for being is to create careers for artists in a business setting. Everything we do is centered around this very particular goal, and every year we are working to expand on it.
Advice for women who want to strike out on their own?
Believe in yourself and keep going. Every. Single. Day. Even when you are discouraged or feel down. Highs only come when you have a low to compare it to. The only person you can truly count on to pick you up on hard days, to celebrate the little wins, and to put your butt where it needs to be when it really counts - is YOU. Take care of yourself, you matter.
Favorite project or installation?
Every single project has brought us joy. But our recent project at Tribune Tower - I am so proud of and love! It is handmade porcelain pieces that sweep across the wall, celebrating the movement of wind.

Designer or artist you love to follow on Instagram?
Aw, I love Rosie Rosie Goods - a beautiful Chicago shop dedicated to handmade ceramics - it is my FAVORITE!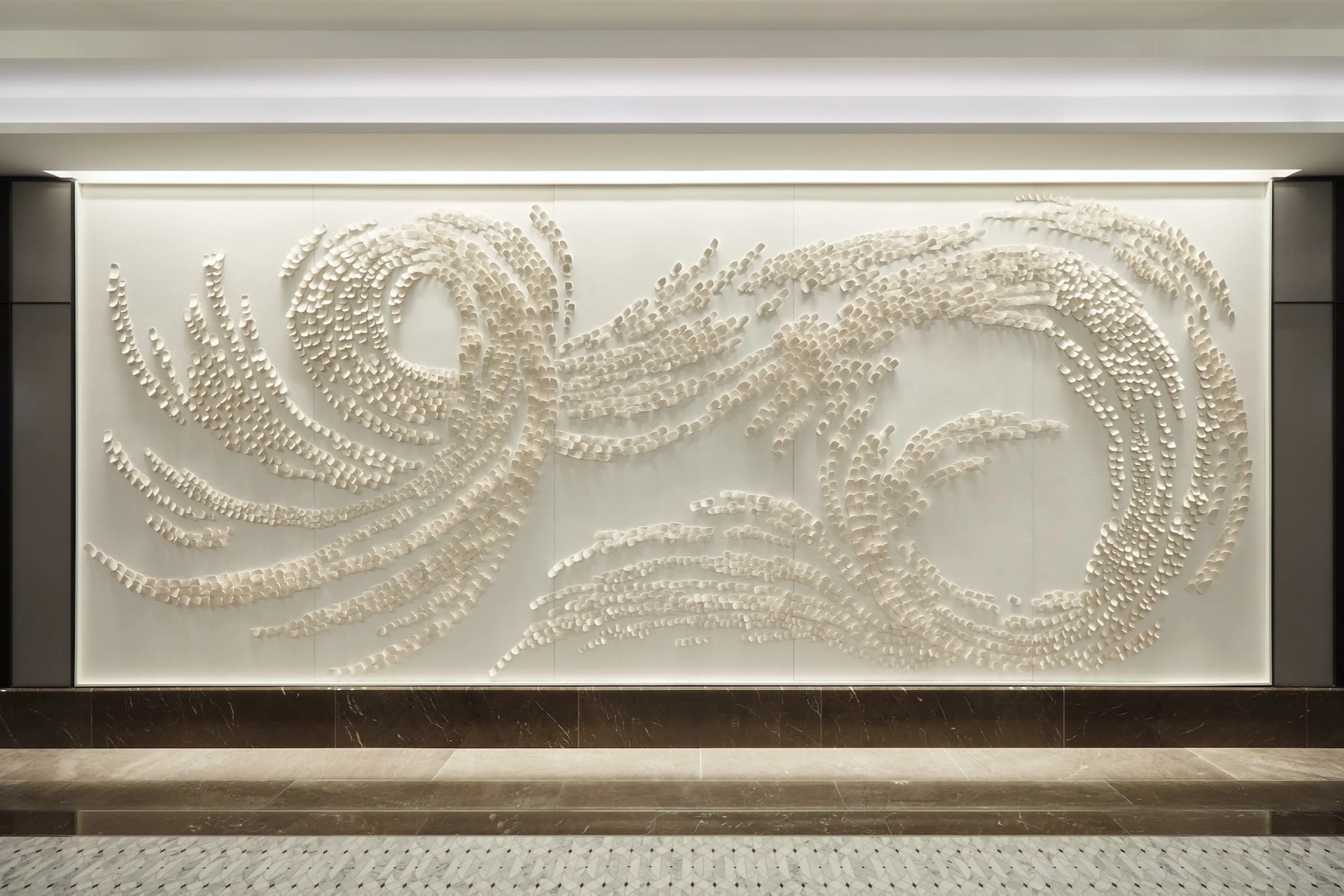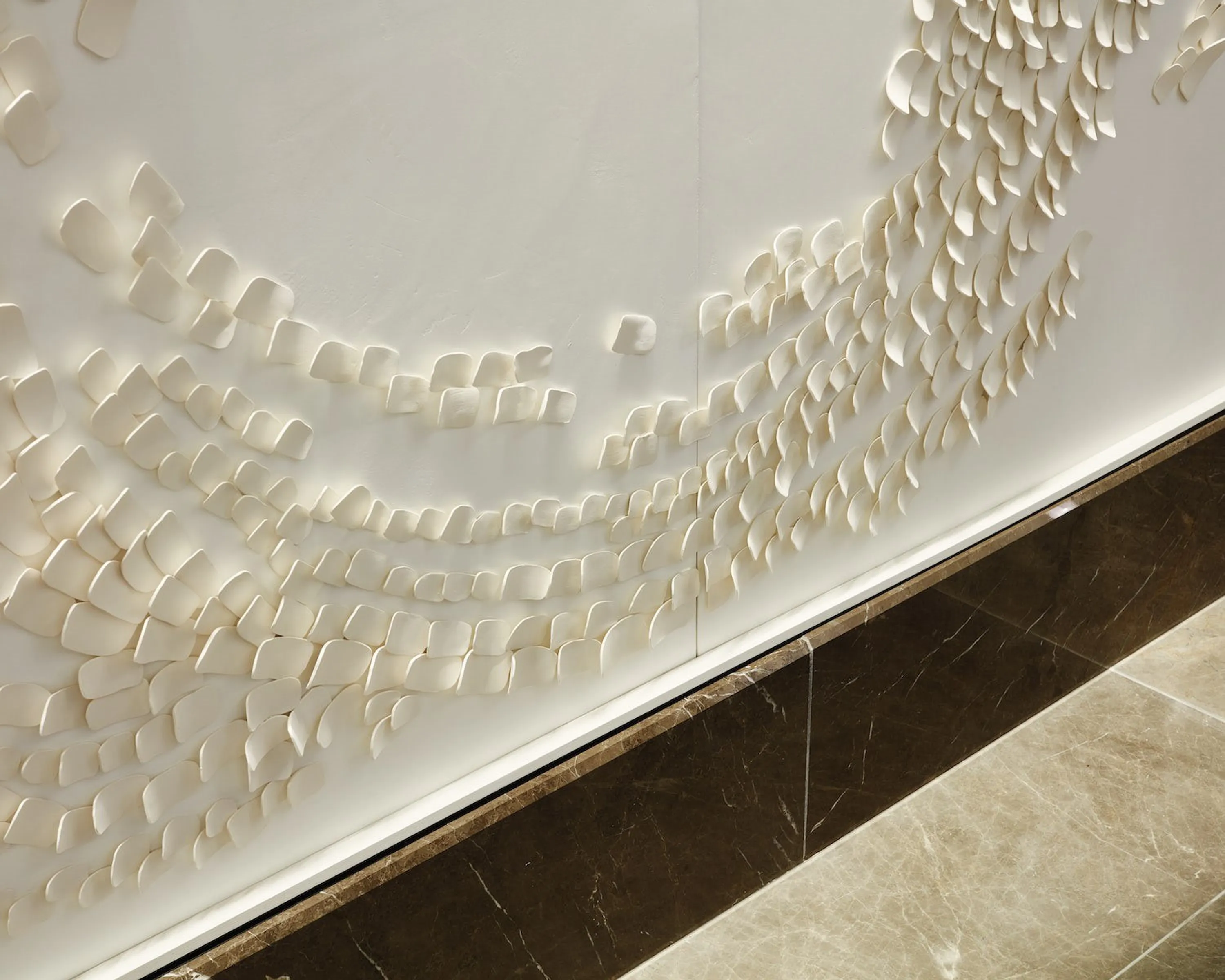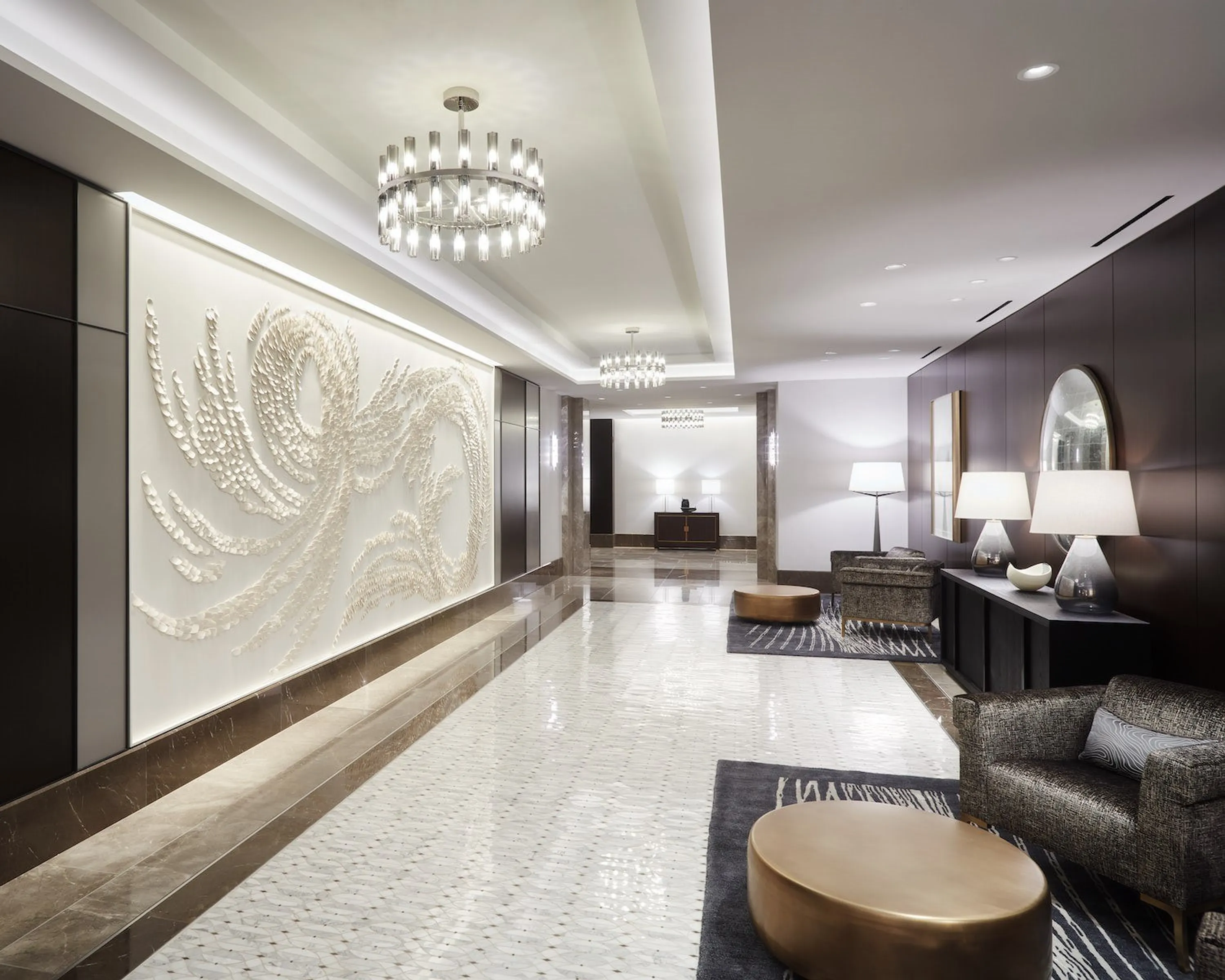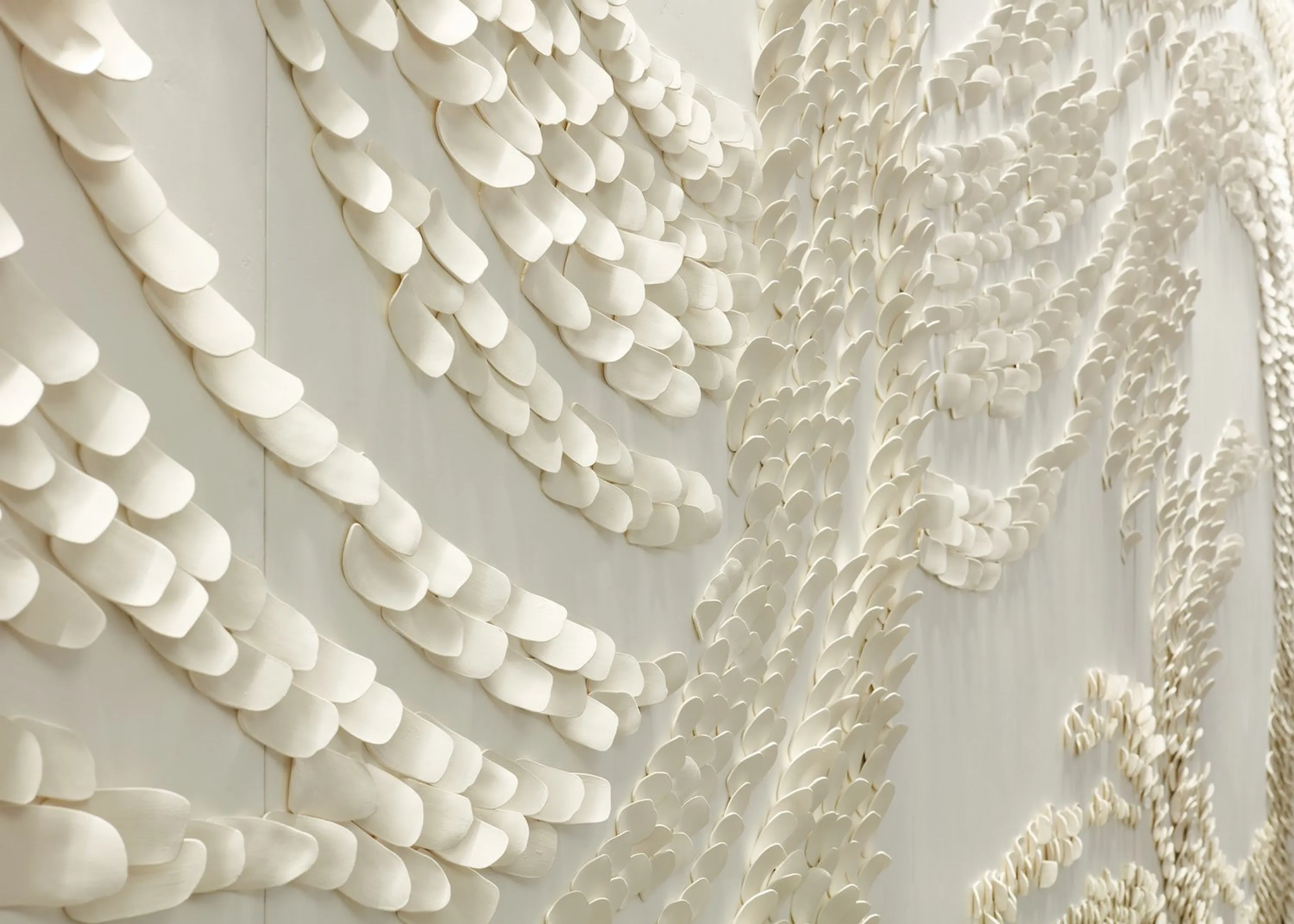 STEPHANIE WILLIAMS: VARIEGATED DESIGNS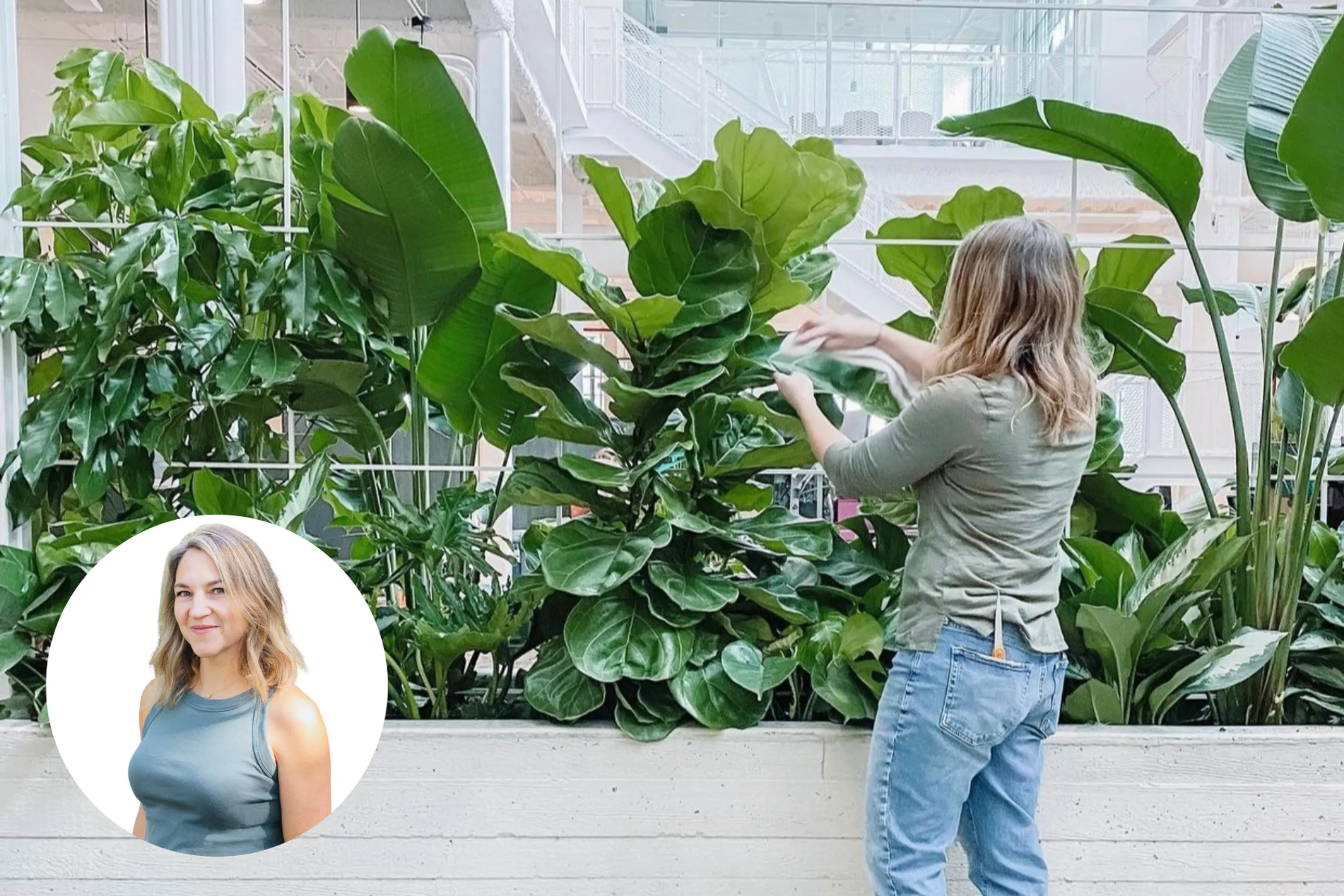 Let's face it, plants make people happy. IYKYK. Stephanie Williams started Variegated Designs in 2016 with the aspiration to modernize the design of plants in commercial spaces. We have worked with Stephanie on many projects and can confidently say she's achieved her goal. But don't take our word for it, swipe through some of her latest work below. She makes plants look like artful masterpieces!

Favorite project from this past year?
We did a great install that was a black metal track hanging from the ceiling that looped around an area and plants grew out of it in different areas. It was a very unique way to bring the ceiling down and create a unique space.
Advice for women who want to start their own business?
Go for it! You will learn along the way. Acknowledge the fear and do it anyway.
What's trending this year in plant design?
I have seen a lot of hanging or dripping plants and moss walls. The hanging plants are a surprise feature in the space. They are either dripping from the ceiling or creeping out in corners. The moss walls are a little surprise flanking a tv or striping up a stairwell.
Spotify song or playlist that keeps your energy going?
It is always changing, but right now I put on "Bad Girl" by MIA to boost my confidence but then the playlist seems to shift to Encanto and Lion King because 3 and 5 year old daughters have highjacked my Spotify haha!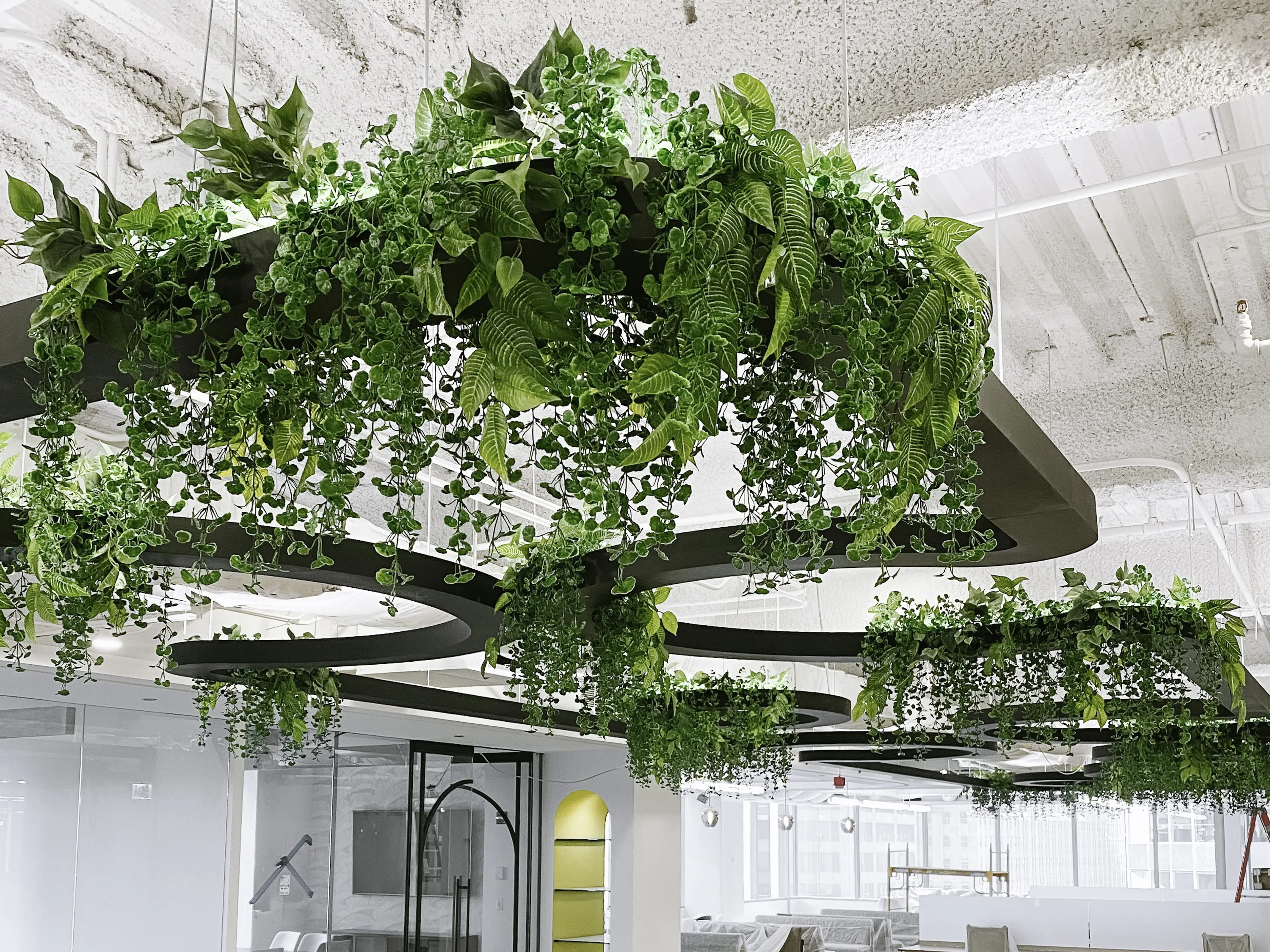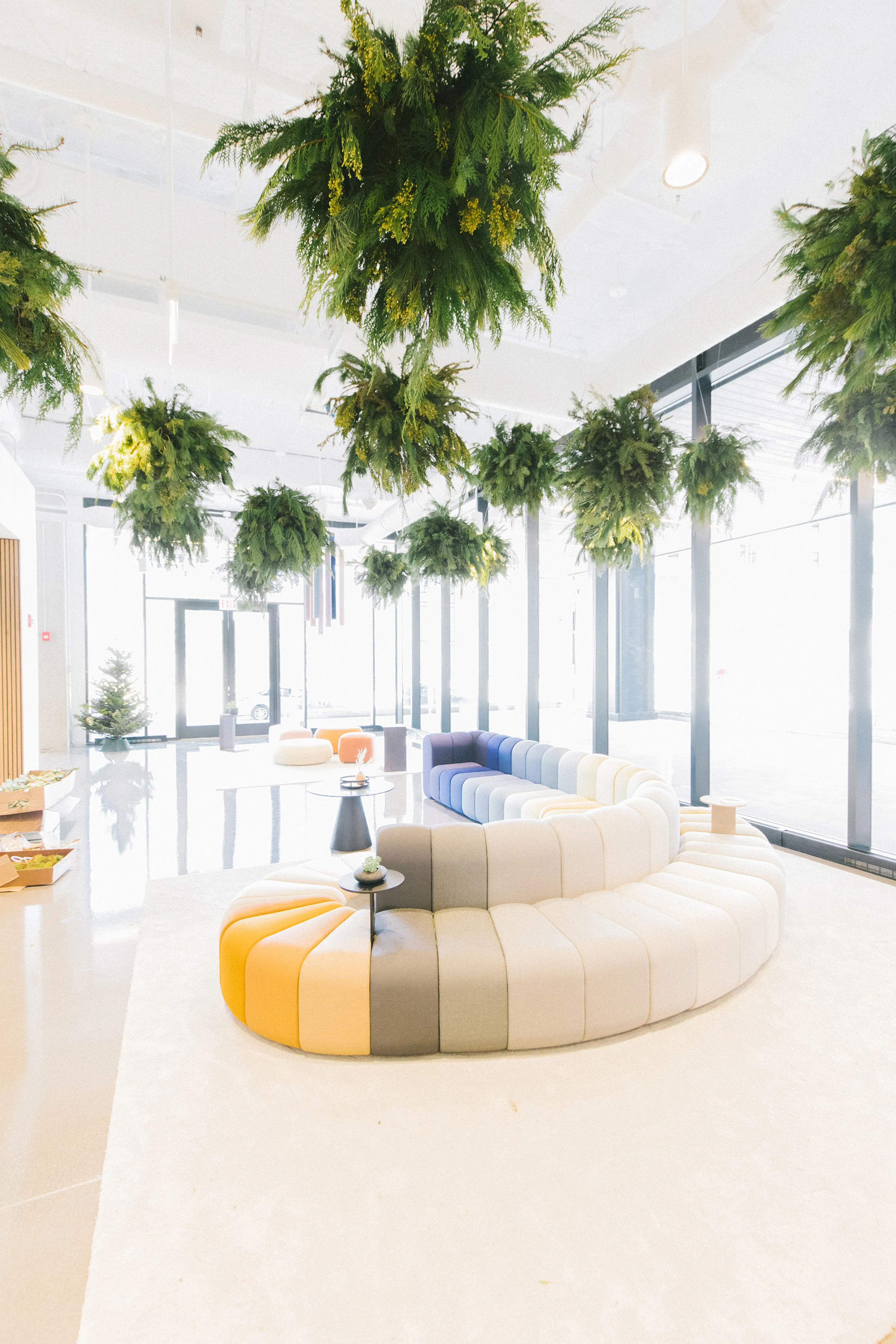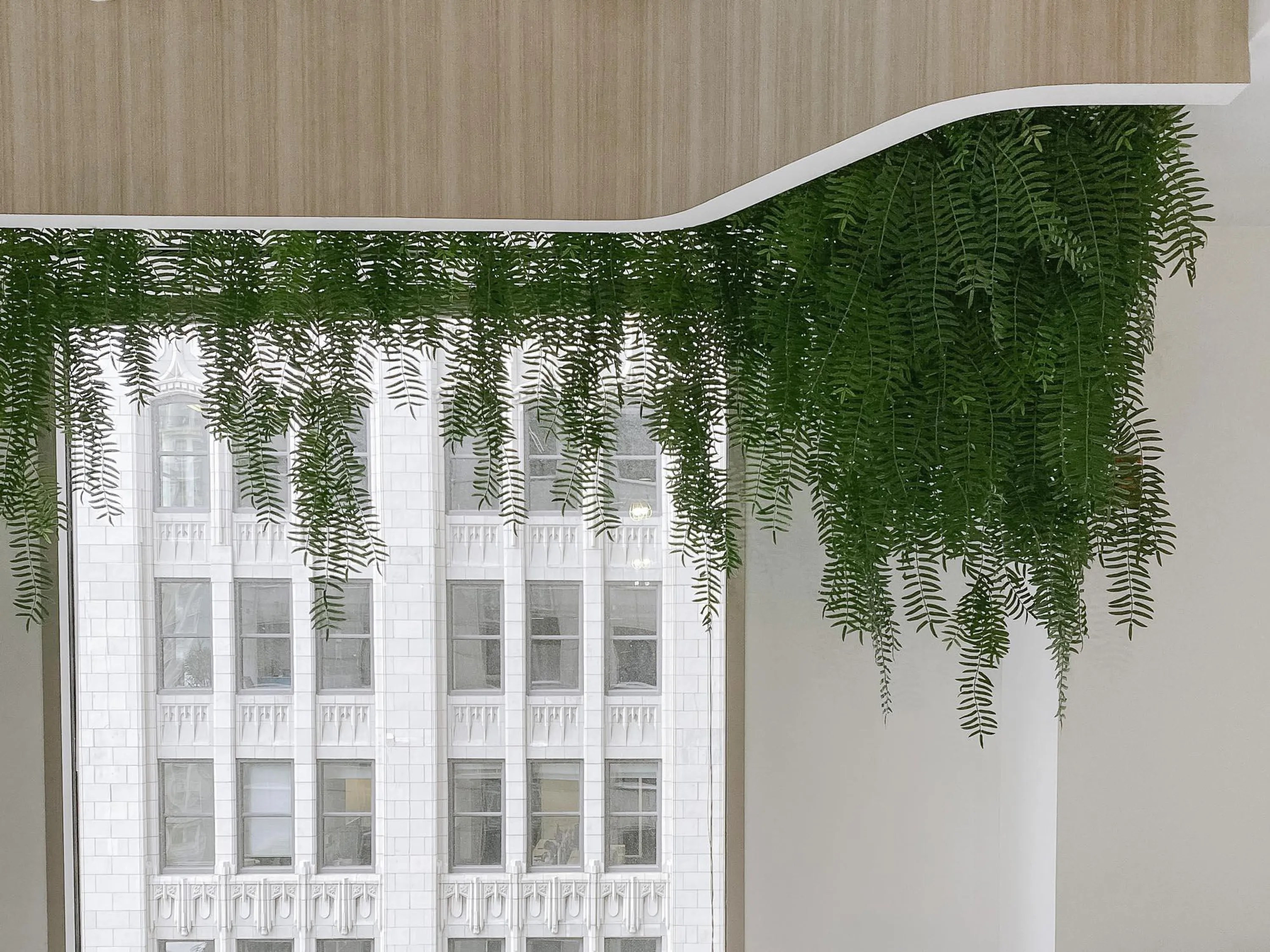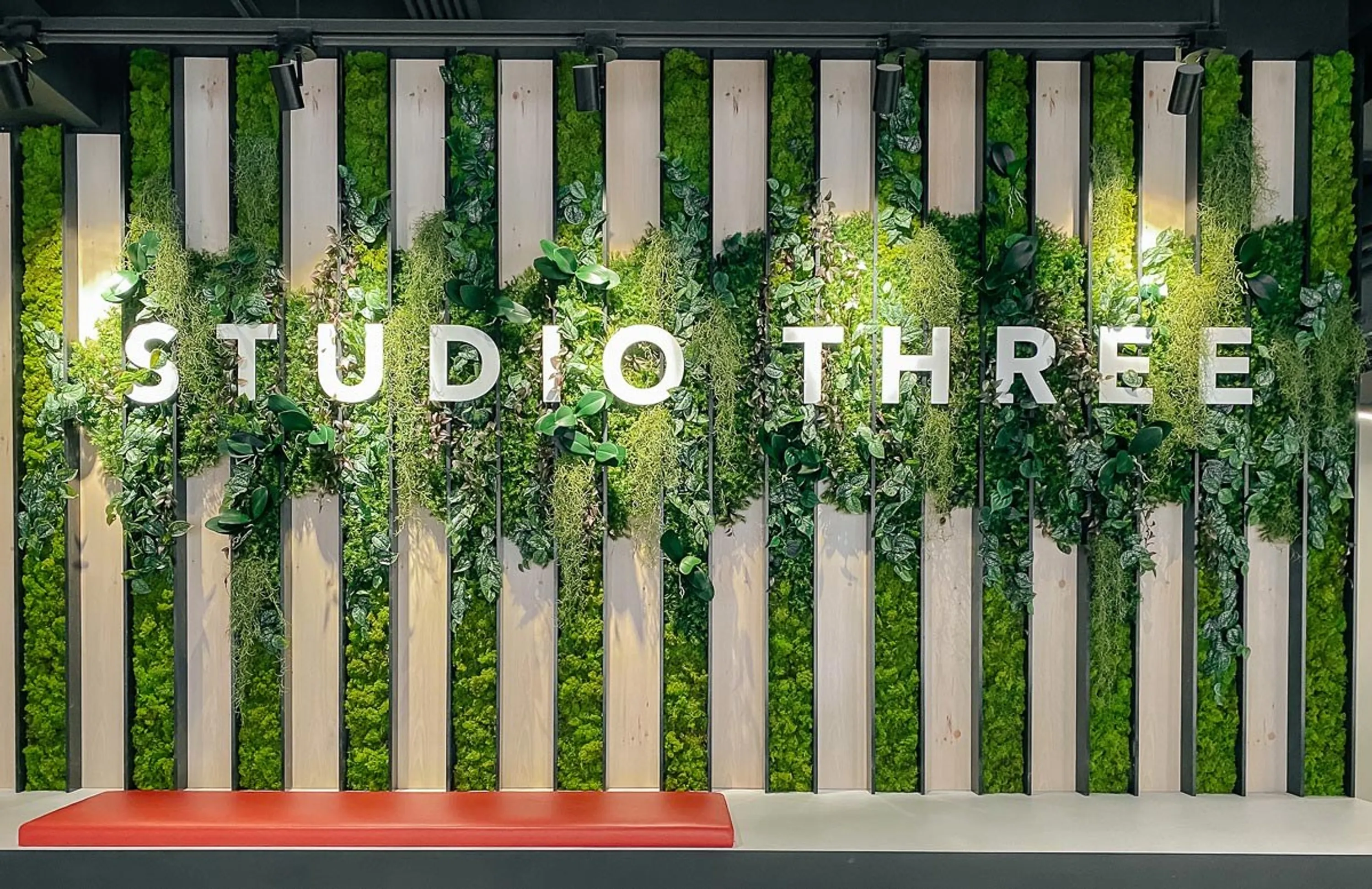 LINDSAY BRAUN: EMBLEM FURNITURE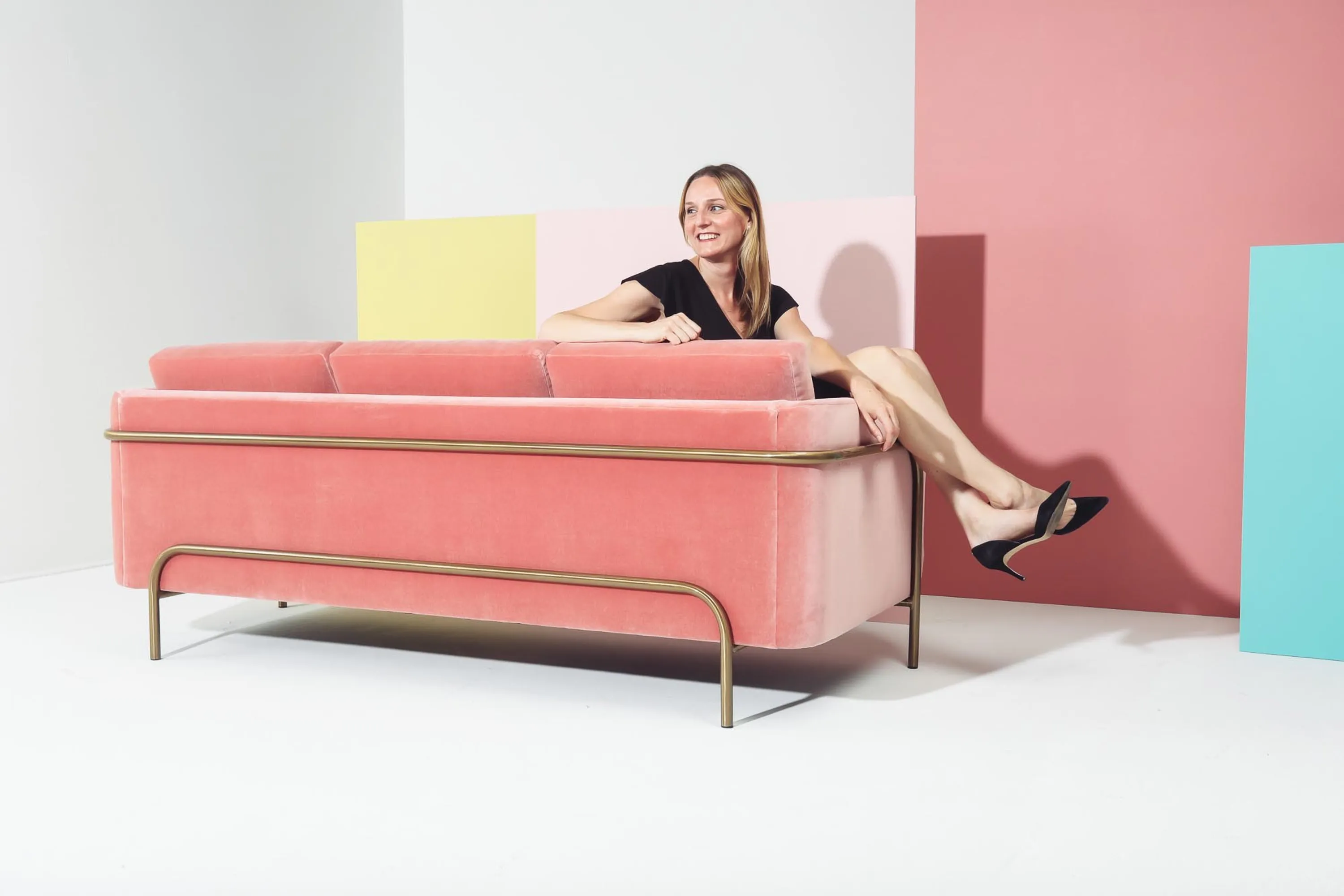 We had the pleasure of meeting Lindsay during NeoCon and instantly connected! We share an ethos around fabricating furniture locally and making the custom process easier for designers. Her venture into furniture design combines a love story (it's cute) with the desire to fill a gap in the contract furniture industry.
What ignited the idea for Emblem?
After working in the furniture industry for 12 years, I saw more and more business owners buying soft seating online that wasn't designed for commercial use. I wanted to create a new kind of contract furniture company that offered thoughtful, warm, residentially-inspired designs, but with the durability that would last in commercial spaces. I also knew I wanted to offer a streamlined process for customization paired with reliable American manufacturing.

Advice for other women who want to start their own biz?
Don't be afraid to ask for help and don't be afraid of change. Being vulnerable and humble are strengths, not weaknesses. Vulnerability and humility invite growth and connection: crucial elements to growing a successful business.

Interior design trend that you are loving right now?
I love the way that commercial interior designers are translating trends like wellness, flexibility, balance, and diversity into their designs. As we look towards the future of work, I love the inclusion of cozy, quiet escapes, soft surfaces, natural lighting, fresh air, and environmentally-conscious materials. Now more than ever, I'm drawn to optimistic interior design that celebrates humanity.

Favorite song or Spotify playlist that gets you pumped up while you work?
It's an eclectic mix of everything from David Bowie to Lizzo to Daft Punk! One of my favorite tracks for starting my day is "Upside" by Judith Hill.